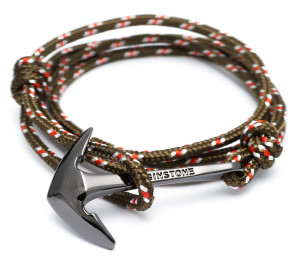 Anchor bracelets are one of the hottest fashion jewelry trends of the moment, and this is your source for news and information about these trendy accessories. This blog features a wide array of articles on the subject of anchor bracelets with new content added regularly. From styling tips to shopping tips to basic facts about bracelets, you'll find information about everything related to anchor bracelets featured here.
Founded in 2015, this project is run by a group of people with a true passion for collecting anchor bracelets. As we grew our collections, we came to realize that there really wasn't a website where people could get reliable information about purchasing and wearing bracelets made from nautical materials, so we decided to create one. Our mission is to introduce men everywhere to anchor bracelets and make it easier for gents to buy the best bracelets for their accessories collections.
Have questions about anchor bracelets, an idea for an article or general feedback about our site? We'd love to hear from you! Contact us today.