North Street Bracelets: Making Anchor Bracelets Affordable — One of the best things about anchor bracelets is their versatility. You can wear more than one together at a time and use them to bring out the colours of your ensembles and timepieces; however, men who want to build large collections of anchor bracelets often find that cost makes it difficult. For guys who want to have anchor bracelets to go with everything, North Street Bracelets are the perfect solution.
Created by jewelry designer Austin Darnell, North Street Bracelets is a USA-based collection of anchor bracelet accessories that are made to high quality standards but are still affordably priced. Water-resistant cords are used in all of the brand's designs, and the collection includes a number of unique colours and patterns that are sure to add variety to any man's assortment of accessories.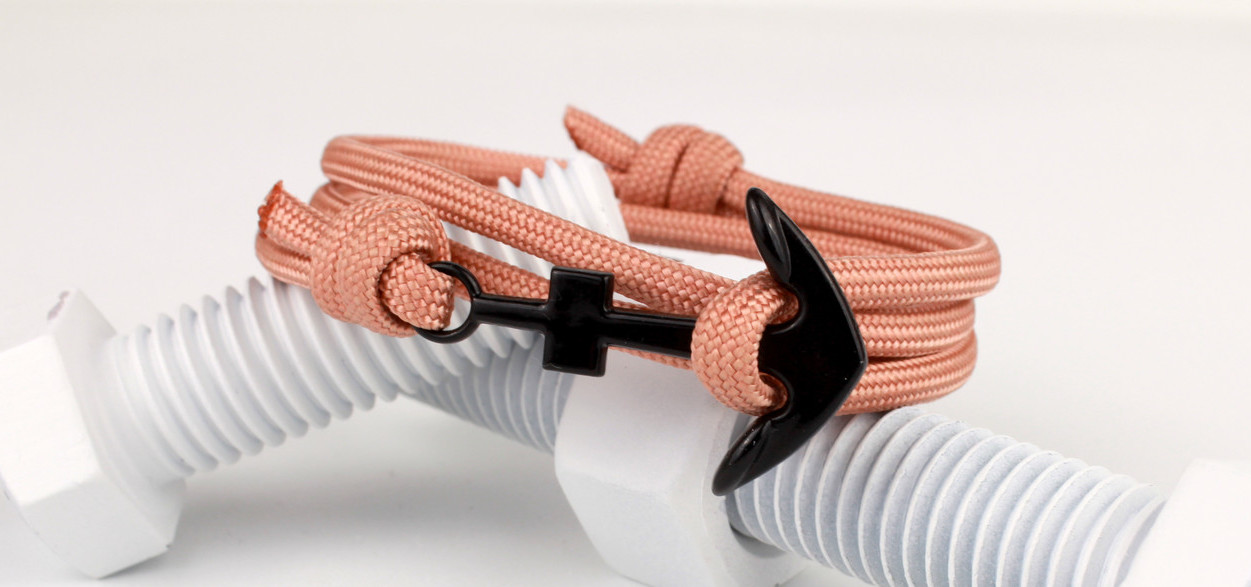 One of the most distinguishing characteristics of North Street Bracelets is their anchor fasteners. Compared to other brands, the designs in the North Street Bracelets have very unique anchors that have very narrow bodies with an extra horizontal bar running through their middles. At the top of the anchor is a loop that is used to secure the anchor to the rest of the bracelet.
The entire North Street Bracelets collection is available for purchase online at the brand's official website or their Amazon store. Bracelets are made to order within 1 to 3 days of purchase and can be shipped to locations worldwide. Nearly all of the designs in the North Street Bracelets collection are priced at $20, and the brand also offers all-metal cuff anchors that are priced at under $30.