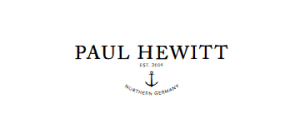 Paul Hewitt: Quality German Craftsmanship Meets the Classic Anchor — Germany is known throughout the world as being one of the top centers for manufacturing, and as a result, German-made products are always in high demand. One brand is now bringing to life fashionable anchor bracelet designs with traditional German craftsmanship to offer a truly extraordinary line of bracelets for men. That company is Paul Hewitt.
Established in 2009, Paul Hewitt has already grown to become one of the top names in men's jewelry designs. The company is located in northern Germany and is committed to providing only the absolute highest quality bracelets for men. Every one of the anchor bracelets made by Paul Hewitt is produced by hand by skilled artisans. The difference that this makes in the durability of the bracelets is evident from the moment that you touch one.
In the Paul Hewitt anchor bracelet collection, you'll find styles made out of plaited leather and twisted nylon cord. Along with their anchor fasteners, the bracelets feature decorative hardware slides in the same finish as their anchor clasps. Paul Hewitt offers anchors made out of brass, rose gold plated stainless steel and sterling silver plated stainless steel.
Paul Hewitt anchor bracelets can be purchased online directly from the brand. Free shipping is offered in Europe for orders of more than 150€, and international shipping to the U.S. and other countries is also available. Currently, all of the anchor bracelets in the Paul Hewitt collection are being sold for between 30€ and 40€.