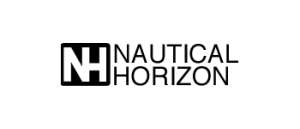 Nautical Horizon: Anchor Bracelets from Down Under — When you think of nautical bracelets, you can't help but think of the beach and sailing. Even when you're miles away from the shore, anchor bracelets bring a little beach style to ensembles, and one brand, Nautical Horizon, has made it their mission to capture the essence of Australian beach culture in all of their men's accessory designs.
Founded in 2010, Nautical Horizon is based in Queensland, Australia, and is a designer and manufacturer of anchor bracelets, hook bracelets, skull bracelets, brummel bracelets and an array of other jewelry accessories. While Nautical Horizon bracelets are very popular with gents, the brand's designs are all intended to be unisex looks that are also fashionable choices for women.
All of the Nautical Horizon anchor bracelets are artisan crafted. Not only are the bracelets designed in Australia, but they are also produced by Australian craftsmen to provide tight controls over quality. The brand uses 100 per cent cotton rope to construct their anchor bracelets and offers a wide array of colour combinations from classic looks to bold, modern ones. A small number of full grain Italian leather styles are also available. Adjustable for size, the bracelets feature ornamental anchors that include the NH logo at the top. Anchors come in yellow gold, silver, black, gun metal, white, navy blue and red looks.
Nautical Horizon ships their anchor bracelets all over the world, and their collection is available to browse online. The anchor bracelets in the Nautical Horizon collection range in price from around $25 to $50.