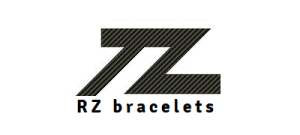 RZ Bracelets: Giving Anchor Bracelets a New Look — While anchor bracelets can vary greatly in terms of their appearances, most of the designs that you'll find on the market today are made from the same basic materials. This is especially true when it comes to the anchor fasteners used in jewelry designs. Nearly all of the looks you'll find in the collections of top designers feature metal anchors with precious metal or coloured PVD plating; however, one brand is changing that!
RZ Bracelets is busy redefining conventional anchor bracelet designs. Even though the brand was founded only just back in April of 2014, the design house led by Rodrigo Ziede already has customers all over the world. The brand is based in Brazil and has sold products in more than 60 countries, a testament to the broad appeal of their designs.

So what makes RZ Bracelets anchors so unique? The answer is carbon fiber! This material is much stronger than steel and other metals commonly used to craft anchors, giving anchor bracelets an unparalleled level of strength and scratch resistance. Despite its incredible strength, the anchor fasteners are much lighter in weight than others, making RZ Bracelets very comfortable and perfect for men who lead active lifestyles. The bracelets are available with genuine leather and nylon cords.
Currently, the anchor bracelets from RZ Bracelets are available exclusively from the brand's online store. The bracelet designs range in price from about $30 to $100, and the store frequently runs specials on their most popular designs.