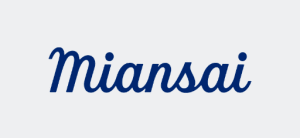 Miansai Anchor Bracelets: American Made Classic Designs — Miansai is a designer, manufacturer of anchor bracelets based out of the USA. The brand is well-known because their bracelets are manufactured in the U.S. entirely by hand. A team of around 30 artisans make each bracelet from start to finish, and the bracelets that they produce are sold across the U.S. and in 36 countries as well as online.
The design house has a flagship store located in the trendy Soho neighborhood of Manhattan.
Here are some of the things that make Miansai anchor bracelets unique:
Miansai anchor clasps have a unique shape with a more rounded bottom edge than what is found on many anchor bracelets. This gives their designs a distinctive look that makes them recognisable even before you spot the brand logo engraved on the anchor.
Miansai uses genuine precious metal plating on their pieces, including .925 sterling silver, 14-karat yellow gold and 14-karat rose gold. Select designs are offered with higher grade 18-karat gold plating and with black plated finishes. The anchors have brass bases that make them very durable.
Miansai is known for making anchor bracelets out of unique materials that other designers don't often use. You can find anchor bracelets in their collection made out of French and Italian calf leathers, natural cotton and hemp rope and even oxidized chains. They also offer an array of traditional nylon maritime sailing rope designs.
You can check out Miansai anchor bracelets at their website, where prices range from $60 to $125.