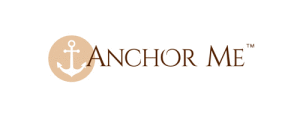 Anchor Me: A Small Business Sets Sale to Success — Today, you can find a number of artisans selling anchor bracelets on sites like Etsy and Amazon Handmade, and there is something rather appealing about purchasing these pieces made by hand by one single artist. Anchor Me is a micro brand of handmade jewelry that provides a similar experience. The brand grew out of one woman's hobby–creating handmade jewelry to complete her every day ensembles. When friends and family members began asking her about her designs, Teah Mazzoni started producing anchor bracelets for others, and finally, she started selling them under her brand name.
The concept behind Anchor Me is to custom design your own anchor bracelet especially as gifts. Mazzoni believes that anchor bracelets symbolize the bond that people share that keeps them from going adrift when life becomes stormy. Although the bracelets do make sentimental gifts due to the meaning behind the brand, many people purchase Anchor Me designs for their own jewelry collections.
With the design-it-yourself approach of Anchor Me, you get to select whether you want a silver or a brass anchor used in the design of your bracelet. There are multiple fabric and leather cord options available, and the brand frequently introduces limited edition colours.
Anchor Me bracelets are sold in a number of retail stores and boutiques in the United States, Canada and the Virgin Islands. You can also purchase the anchor bracelets in their collection directly from Anchor Me. The bracelets are very affordable, costing less than $50 in most places.