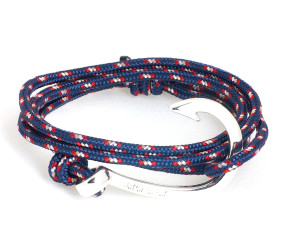 Can't get enough of wearing your anchor bracelets, eh? Well, here's some good news – you can change up your look a little and still enjoy the same basic style and comfort of an anchor bracelet with some other types of men's jewelry.
Hook bracelets and knot bracelets are stylish alternatives to anchor bracelets that you're sure to love. Read on to learn more about these men's fashion accessories.
Hooked on Hooks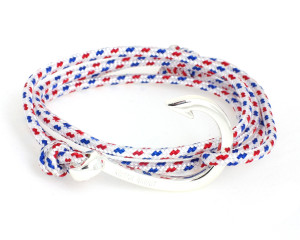 Hook bracelets or fish hook bracelets, as they're sometimes called, are made out of maritime sailing rope just like conventional nautical rope anchors, and like anchor bracelets, they are offered in many colors.
The difference between hooks and anchors lies in their clasps. Instead of an anchor-shaped metal clasp, a hook bracelet is fastened by an over sized J-shaped hook designed to look like an extra large version of the hooks used by fishermen.
Get Nabbed by Knots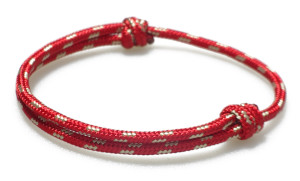 Knot bracelets are a simplified form of hook bracelets, as they feature no clasp at all. Made out of leather or sailing rope, the bracelet consists only of cord and can be adjusted for length just like anchors.
While knot bracelets and hook bracelets can be thought of as alternatives to anchors, there is no rule against layering them. In fact, a look that consists of a mix of anchors, knots and hooks can be incredibly stylish! If you want to see some high quality knot bracelets and hook bracelets, check out the product selection at WatchBandit.